Guy Tarrant Architects seeks to produce buildings that make a meaningful contribution to the lives of their users and the environments in which they are situated. We are engaged with people and their stories, and we work in close collaboration with our clients to create buildings that elegantly and purposefully reflect their desires and aspirations.
We are committed to creating enduring, sustainable buildings that serve successive generations of users well, believing that all those involved in the architectural process have a duty to build wisely and with a consideration for the future. This approach marries with our desire to deliver an outstanding outcome regardless of a project's scale or budget.
We have a strong interest in the way buildings are assembled, which translates into carefully resolved documentation for every project and a particularly high level of involvement through the construction stage. We strive to foster a collaborative partnership with all those invested in the building process and beyond, recognising that the best architecture results from skilled people working in an environment of mutual trust and respect.
The small scale of our architecture and interiors practice allows us to adopt a bespoke approach for each project and to maintain an unparalleled investment in all stages of the design and construction process. We take pride in delivering highly-crafted buildings and our design approach focuses on space and form as well as the minute details that contribute to a considered outcome. In order to achieve a cohesive result, our design services extend to advising on the selection of interior fittings.
Winner of three Te Kāhui Whaihanga New Zealand Institute of Architects National Awards and the Sir Ian Athfield Award for Housing (2017); 11 local awards; HOME magazine Best City House (2017) and City Home of the Year (2021); HOME magazine Home of the Year runner-up (2017)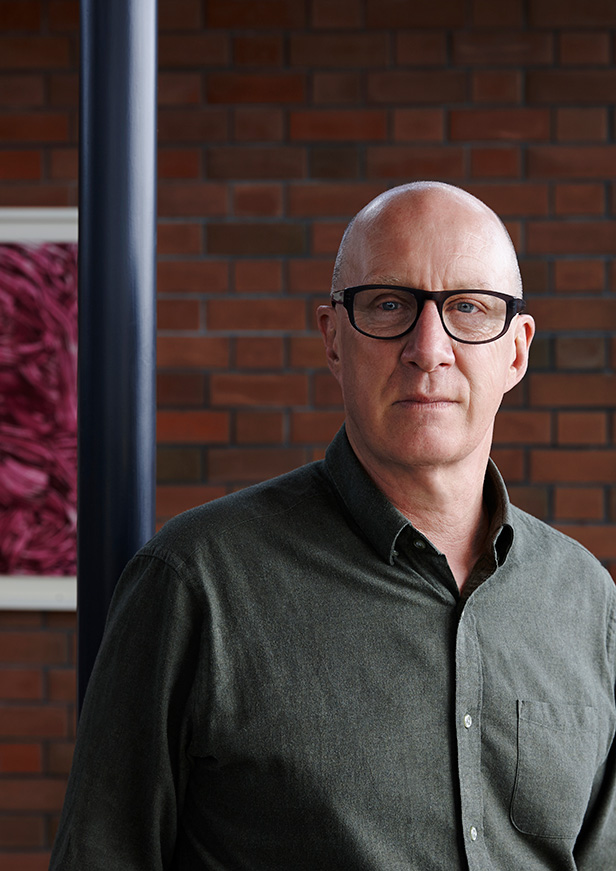 Registered Architect
Member of Te Kāhui Whaihanga New Zealand Insitute of Architects
Bachelor of Architecture, University of Auckland
Bachelor of Fine Arts, University of Auckland

Testimonials
Takapuna Alteration
We could not recommend Guy more highly. We wanted an architect who could share our passion and enthusiasm to transform an old home on a pristine site near Takapuna beach into a beautiful family home. We received passion and enthusiasm in droves from Guy, but just as importantly his skill, energy, individualism and attention to detail through all aspects, from the high-level concepts to the intricacy of the build and selection of finishing materials. His hands-on and personal approach was exactly what we wanted, and now looking back we value this even more. From the early days of the concept designs through to the very end, Guy always wanted, demanded and pursued the very best for us. We couldn't have done it without Guy and in hindsight could not imagine taking on a project of this scale and importance without him by our side. It was and remains a special partnership, and we will always be appreciative and grateful. We have created a very special home we are very proud of. We would not change one aspect, which is a testament to Guy's vision, ability (and patience).
– Grant and Melanie Nicholls
Hargraves Homes Residential Builders
Hargraves Homes has worked with numerous architects over the years and Guy Tarrant is one that stands in the top tier. From a builder's perspective, his drawings are thorough, well-considered and the level of detail is second to none. Guy has an in-depth knowledge of construction and building practices and provides all information efficiently and on point. He is passionate and enthusiastic about his designs and we are proud to be able to provide the quality workmanship required to bring them to life for his clients. Guy is a talented architect, who also provides peace of mind. I would have no hesitation in recommending Guy to a potential client.
– Royce Hargraves, Hargraves Homes
Mt Eden House
We were drawn to Guy because of a sense of affinity with his work. His small practice was attractive as we were looking for a personal relationship in the design journey and the subsequent building process. Our high degree of trust in Guy's creative judgment has been fully realised and his attentiveness, enthusiasm and commitment to our project have far exceeded our expectations. From our earliest discussions around the things that were important to us, he has led us to achieving what we are confident will be a beautiful home. The house is presently in the construction phase and we are delighted to see it taking shape and becoming a reality.
– Terry and Marianne Kayes
Parnell Renovation
We loved our 1930s Parnell house for its location and character, but we wanted to create better living space. Guy worked with us patiently over several designs until he had produced a concept that we really wanted to build. Guy listened to what we wanted and helped us achieve that, navigating a difficult site and the need to work largely within the existing footprint of the house. We are delighted with the result. The expanded and renovated indoor areas flow naturally into the outdoor living areas. The feeling is spacious and light, with the modern design aspects of the renovation blending seamlessly back into the traditional house. The renovation was difficult and complex, with split levels and very restricted site access, but Guy's vision, advice, support and oversight throughout the job made it work for us. We would not hesitate to work with Guy again.
– Veronica Tam and Geof Nightingale
Scotts Landing House
It is now 12 years since our house was completed on its wonderful location overlooking Te Kapa inlet in the Mahurangi Harbour. Guy's innovative and thoughtful design, from the big picture decisions such as the location and aspect of the building on the site to the choice of materials and the attention to detail in all the design elements, is as fresh today as ever. The relationship between the living areas, both indoors and out, enables us to create spaces to enjoy a wide variety of summer and winter conditions for small groups of friends to seating 100 people recently at our daughter's wedding. The design includes some bold features, such as the wide eaves, the floating roof and external access to the guest bedrooms, but at no stage in the last 12 years have we wished that anything had been done differently. Everything works. Guy's enthusiasm and commitment to our project together with his design work has resulted in a home for us that has stood the test of time.
– Murray and Christine Savidan